Rebecca
Principle Osteopath & Owner
I am the Principle Osteopath & Owner at Aceso Clinic. I am fully registered with the General Osteopathic Council (GOsC) and a member of the Institute of Osteopathy (iO).
I graduated from the European School of Osteopathy in 2010 after completing a BSc (Hons) degree in Osteopathy.
When I graduated I started working at Spring Clinic, Leamington Spa, but after a couple of years I moved back down to Kent. I worked at Chuan Spa in The Langham Hotel, London and Bodycare Clinic in Crawley.
In 2015, I gravitated back to my home county of Warwickshire to restart working at Spring Clinic under the new name of Spring Osteopathy. As business grew, taking on Katie as an associate, we out grew the room at Spring Clinic & found new premises at The Polish Centre. Here I established Aceso Clinic at the beginning of 2020.
Alexandra
Associate Osteopath
Alexandra studied for four years at Swansea University, obtaining a Master's degree in Osteopathy and a qualification in Soft Tissue Massage.
Alexandra has always had a strong passion for sports and has both competed and coached for many years, proving her with profound knowledge about training and the importance of recovery and nutrition, which she is able to apply to enhance the general health and wellbeing of her patients alongside treatment.
Outside of clinic hours, Alexandra continues her professional development by completing qualifications in personal training, nutrition and rehabilitation. As well as this, Alexandra has a great interest in the treatment of chronic conditions and providing hope to those who thought their pain could not be helped. 
Craig
Personal Trainer
Craig Pead is a former professional footballer, having played for Coventry City, with over 10 years experience in the health & fitness industry. Craig is an expert in body transformations, mindset and positive lifestyle change, with thousands of successful transformations!
His areas of expertise are lifestyle transformation, sport & performance specific fitness, weight loss/toning, muscle hypertrophy/growth, strength & conditioning, improving habits & mindset.
To book phone 07891 203779 or email craigpead@icloud.com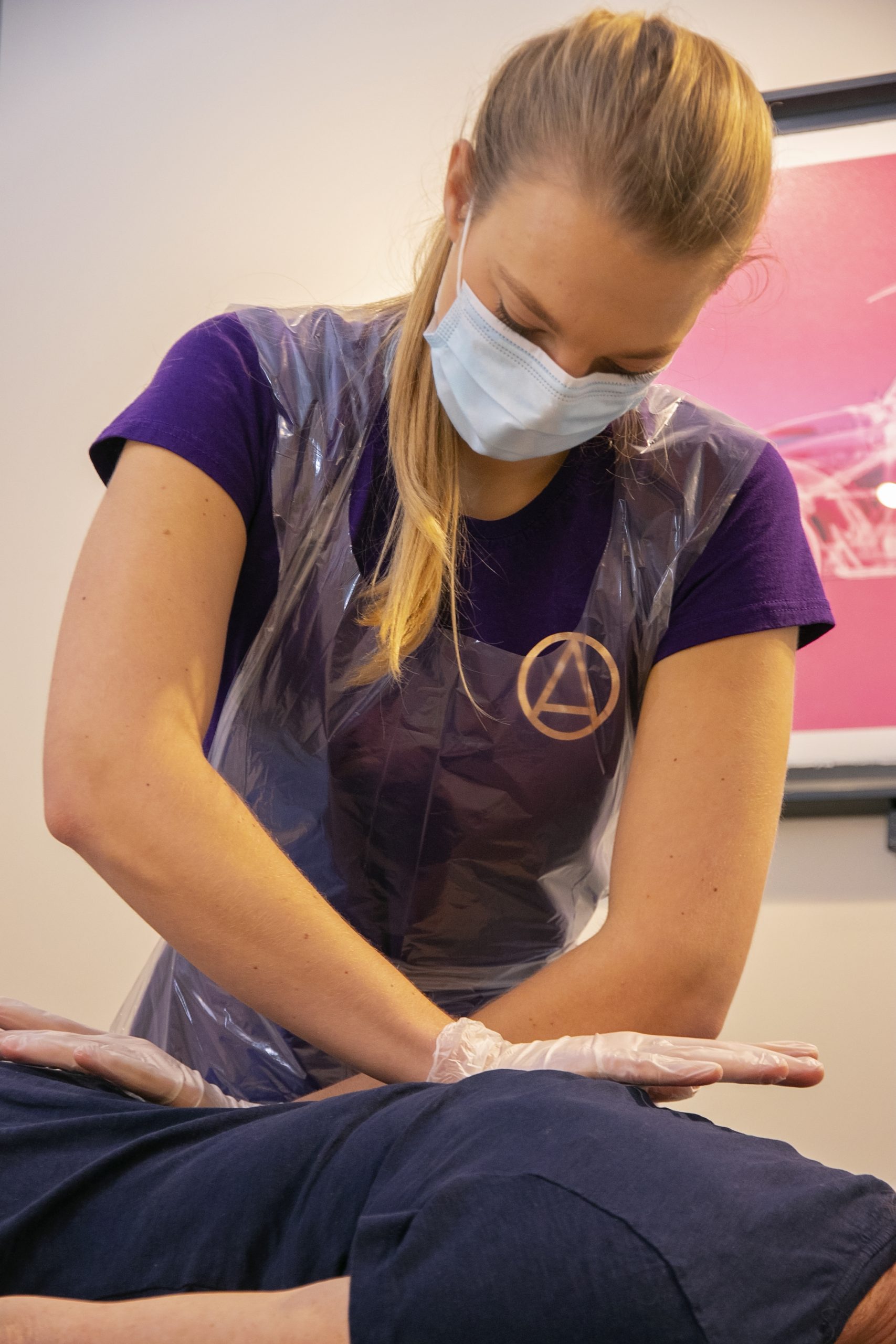 Katie
Associate Osteopath
After graduating Katie decided to move to Canada. She lived in Niagara, Ontario and enjoyed traveling and exploring what Canada had to offer. In Canada she got to work with Osteopaths who had trained in various countries with a variety of approaches which has allowed Katie to grow a lot as a practitioner. She moved back to the UK in December 2018 and made the move to Warwickshire where she has had the opportunity to team up with Rebecca.
Katie discovered Osteopathy as a teenager, she had been suffering with chronic Migraines until visiting an Osteopath, after a couple of appointments she couldn't believe what a difference it had made in her life. From that point on she knew that she wanted to be an Osteopath and hasn't looked back. Headaches have continued to be a real area of interest to Katie and she conducted a research project on the Osteopathic treatment of headaches for her Masters dissertation.
Ian
Physiotherapist
Ian is a state registered Physiotherapist but also holds an additional degree in Sport and Exercise Science (human biomechanics) as well advanced diplomas in Sports Therapy and Sports Massage. He has been treating for 30 years and is one of only a handful of people in the country registered to all four professions. In addition to treating he also teaches and assesses for industry providers.
His approach is rather unique in that he blends all four disciplines together within assessments and treatments. Specialist areas such as gait analysis, bio mechanical assessment and integrated bike fitting simply form part of standard assessments and treatments rather than expensive add on's.
Ian treats the entire spectrum from life's everyday aches and pains and postural issues and specialises in sports injuries from recreational to serious athletes. His time and in his profession and level of training means he also looks after number of G.B., Comonwealth and Olympic athletes both past and present.
You can contact Ian directly on 07917 301410
Steph
Swedish Massage
Stephanie Summers is a local yoga teacher, who has undergone her own healing journey after a horse accident as a teenager misaligned her pelvis. Now training in contortion, she has huge respect for the human body and mind connection, and decided to follow a long held dream to train in Swedish massage. She is now able to offer a relaxing, intuitive massage experience to help with chronic pain, achy shoulders, back and legs, stress, and poor sleep. Swedish massage is world famous for its ability to relax, and help with muscle tightness.
To book email yogagility.steph@gmail.com.
Some kind words from our clients
"I have suffered with pain and stiffness in my joints and muscles for the last few years which was aggravated by a car accident. After just three osteopathy sessions I felt like I had been given a new lease of life. I am now largely pain free and with each session I look forward to further improvement in flexibility.  Thank you Rebecca!"
"Thank you so much for helping me with all my aches and pains and getting me walking properly again!"
"Being 6'6″ tall and not having the best posture, I've suffered with problems in my legs and lower back. With a few osteopathy sessions the majority of the pain has gone and this has allowed me to take part in a couple of charitable running events. I'm not built for running, but I could not have started any event without your treatment. Thank you."
"Having ridden motorcycles since the late seventies and crashed them fairly frequently I have had problems with my neck and shoulders…this has also not been helped by tattooing at various angles over the last twenty years…Rebecca has dealt with these superbly, tattooing today had none of the usual aches and pains, I cannot believe the fluidity of my neck muscles and less tension in my shoulders, outstanding"
Ready to Book your appointment?